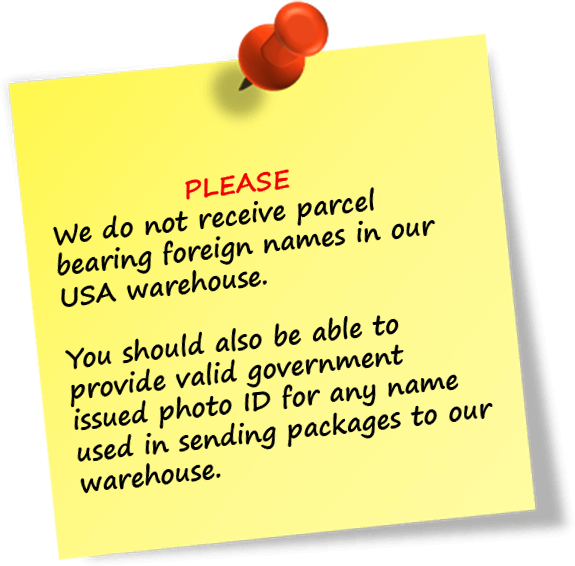 THE FOLLOWING TERMS AND CONDITIONS GOVERN YOUR USE OF KINGZLOGISTICS.COM, INCLUDING YOUR USE OF THE SERVICES AND CONTENT. KINGZ INTERNATIONAL LOGISTICS AND/OR ITS AFFILIATES AND SUBSIDIARIES (REFERRED TO AS "KINGZ," "WE," OR "OUR") OWN THIS WEBSITE AND USE IT TO PROVIDE INFORMATION AND SERVICES. THEY APPLY TO EVERYONE WHO USES THIS SITE—WHETHER OR NOT THEY ARE A REGISTERED USER. YOUR VIEWING OR USE OF THIS SITE WILL CONSTITUTE YOUR AGREEMENT, ON BEHALF OF YOURSELF AND THE ENTITY YOU REPRESENT (HEREINAFTER COLLECTIVELY "YOU", "YOUR", "VISITOR" OR "CUSTOMER", TO ALL OF THE TERMS AND CONDITIONS PROVIDED BELOW.

KINGZ MAY MAKE FUTURE CHANGES OR MODIFICATIONS TO SUCH TERMS AND CONDITIONS AT ANY GIVEN TIME WITHOUT NOTICE, AND YOUR SUBSEQUENT VIEWING OR USE OF KINGZLOGISTICS.COM WILL CONSTITUTE YOUR AGREEMENT TO THE CHANGES AND MODIFICATIONS. THERE MAY BE ADDITIONAL TERMS AND CONDITIONS PROVIDED THROUGHOUT KINGZLOGISTICS.COM GOVERNING YOUR USE OF PARTICULAR FUNCTIONS, FEATURES, INFORMATION AND APPLICATIONS AVAILABLE THROUGH KINGZLOGISTICS.COM.

‌THIS AGREEMENT IS NOT NEGOTIABLE AND THEREFORE BINDING ON BOTH PARTIES ONCE WE ACCEPT YOUR SHIPMENT. THUS, BY DROPPING OFF YOUR SHIPMENT WITH US OR SENDING YOUR SHIPMENT TO US OR AUTHORIZING US TO PICK UP YOUR SHIPMENT, YOU AGREE TO ALL THE TERMS AND CONDITIONS HEREIN CONTAINED. IT SETS FORTH THE RIGHTS, DUTIES AND OBLIGATIONS AND IN CERTAIN CASES LIABILITIES OF PARTIES HAVING INTEREST IN ANY SHIPMENT.
SECTION 1: Registration
‌To access our website and avail of the various services we offer, you will be required to furnish specific registration details and other pertinent information, which may include, but is not limited to, identification particulars. Your utilization of our website is contingent upon the condition that all information you provide on the platform is accurate, up-to-date, and complete. By using this website, you consent to the governing of all information you submit for registration or any other purpose, including data provided through interactive features on the website, by our Privacy Policy. You also grant us permission to take any actions concerning your information in accordance with our Privacy Policy.
‌In the event that you opt for or are assigned a user name, password, or any other confidential information as part of our security protocols, you are obliged to treat such information with utmost confidentiality and refrain from disclosing it to any third party. Furthermore, you acknowledge that your account is strictly for personal use, and you commit not to grant any other individual access to this website or any of its segments using your personalized address, user name, password, or any other security credentials. Consequently, you are solely accountable for all activities transpiring under your account. Any consequences, losses, or damages directly or indirectly incurred or sustained by us as a result of unauthorized activities conducted by you, as outlined above, may render you liable for criminal or civil actions. You hereby undertake to:

Promptly notify us of any unauthorized access to or usage of your user name or password, or any other security breach.

‌Ensure that you log out of your account at the conclusion of each session. Exercise particular caution when accessing your account from a public or shared computer to prevent the viewing or recording of your password or other personal information by unauthorized parties.

Abstain from accessing (or attempting to access) our content, resources, or services through any means other than those officially provided by us, including but not limited to automated, unethical, or unconventional methods.

‌Refrain from engaging in activities that disrupt or interfere with our resources, including the servers and networks to which our website, resources, and services are connected.

Abstain from copying, duplicating, reproducing, selling, trading, or reselling our services and content.
In order to safeguard the interests of our valued customers and maintain full compliance with legal requirements, we generally request customers to furnish evidence of an original, valid government-issued photo identification. Should the provided photo identification lack the necessary information, supplementary proof of identity may be necessitated. These measures have been instituted as a proactive measure against identity theft and are designed to guarantee the precise and secure delivery of your packages. Your security and the accuracy of our services are of paramount importance to us.
SECTION 2: Termination of Use
‌We reserve the right to deactivate any user name, password, or other identifier, whether chosen by you or provided by us, at our sole discretion, for any reason or without reason, especially if, in our judgment, you have contravened any stipulation of these Terms of Use.

Furthermore, as a component of our service, Kingz provides you with a shipping address linked to your account. This address is exclusively intended for use in accordance with the terms delineated herein. Any usage beyond the specified scope is in violation of our terms of service, and we retain the prerogative to terminate services accordingly. The shipping address should not be employed for personal matters unrelated to your orders and their procurement.
SECTION 3: Service Charges and Payment Structure
‌You shall bear primary responsibility for all expenses, encompassing transportation charges, potential surcharges, customs fees, duties, and any other government-imposed taxes, assessments, penalties, and fees. This includes legal costs, such as lawyers' fees and other legal expenses, incurred in connection with the shipment, storage, handling, re-consignment, return of freight to the shipper, disposition, or any other costs that may arise due to your breach of this agreement or any defaults on your part or on the part of the consignee or their representatives. You commit to fulfilling all such payments, even in situations where the consignee is obligated but refuses to make the payments. Furthermore, you acknowledge our right to possess a lien on any shipped goods in cases where charges under this agreement remain unpaid. Consequently, we may decline to release possession of the goods until such outstanding charges are settled.

While we provide initial cost quotations, we retain the prerogative to adjust or impose additional charges in the following circumstances:

Unforeseen factors beyond our control result in an escalation of clearance costs, such as increased customs charges, trucking expenses, freight rates, local shipping fees, or terminal charges.

Our costs rise due to delays outside our sphere of control, at which point we may levy an additional fee for waiting time.
In such instances, you are responsible for covering your proportionate share of all additional charges or fees incurred, in addition to the originally quoted price, prior to the release of your shipment. Until we receive payment for all outstanding charges owed by you to us, we retain the right to assert a lien over the shipment. Please note that we offer complimentary storage of your general goods for a duration of 14 days. Subsequently, if the requisite documentation is not presented, or you opt not to arrange shipment, a storage fee of $25 per day will be imposed until the items are shipped. For vehicles, storage fees exceeding 7 days will be $50 per day. Additionally, any shipment or package left unclaimed for a period of 3 days following delivery to any of our offices or partner locations worldwide may be subject to a warehousing fee of $25 per day (if we choose to warehouse it), in addition to any applicable late payment charges.

‌Only the payment methods listed on our official websites are recognized as valid forms of payment. Presently, we accept all major credit and debit cards denominated in local currency. We also provide the option for individuals to make payments through bank transfers and wallet deposits. No individual or entity beyond the designated account representatives and authorized banking institutions, as communicated by us, is permitted to accept payments on our behalf. We disclaim any responsibility for losses incurred in transactions with or payments to unauthorized parties. The act of making a payment for an order by the customer signifies the acceptance of this agreement and serves as authorization to proceed with the order.

When you furnish your payment details, you assert and guarantee that (1) the credit card information provided to us is accurate, complete, and truthful, (2) you possess the requisite authorization to utilize said credit card for the intended purchase, (3) your credit card company will honor the charges incurred by you, and (4) you will settle the charges accrued by you at the published prices, including any applicable taxes, if applicable. Failure to adhere to these payment terms, or any other stipulated terms, grants us the right to withhold the processing of order shipment.
‌SECTION 4: Communication
When engaging with any of Kingz's services or when transmitting correspondence via email, text messages, or other digital means from your desktop or mobile device to us, it constitutes electronic communication. By using our services, you express your consent to receive electronic communications from us, including but not limited to emails, text messages, mobile push notifications, or notices and messages posted on this website or through other related services. Additionally, you have the capability to retain copies of these electronic communications for your own records. You hereby acknowledge and agree that all agreements, notices, disclosures, and any other form of communication that we furnish to you electronically fully satisfy any legal obligation mandating written communication.
‌
SECTION 5: Privacy Policy
The Kingz Privacy Notice regulates the utilization of information obtained from you via kingzlogistics.com.
SECTION 6: Limitation of Liability
Your utilization of kingzlogistics.com, its content, and Kingz's services is exclusively at your own risk. In no circumstances, including but not limited to negligence, shall Kingz be held accountable to you or to any party asserting claims through you for any direct, indirect, incidental, special, consequential, or other damages in tort, contract, product liability, or pursuant to any other legal theory, arising from access to or usage of insight information, the internet, or your access to or usage of insight information or the internet. This includes, without limitation, damages stemming from loss of use, profits, data, or business, and harm to your internal computer systems, even if Kingz or an officially authorized representative of Kingz has been made aware of the possibility of such damages.

Kingz will not bear responsibility for your actions or oversights, encompassing but not limited to inaccuracies in completing or updating enrollment or profile forms, failure to implement sufficient internal security measures to safeguard your login ID or password code, or the services or content provided to you or accessed by you (or any portions thereof), their confidentiality, or the actions or omissions of the recipient or any other party with an interest in kingz.com, its content, or any of Kingz's services. Moreover, Kingz will not be held liable in cases where you breach any of the terms stipulated in this Agreement.

Kingz will not assume liability for losses, damages, or delays attributable to events beyond Kingz's control, including, but not limited to, acts of nature, hazards of the air, adverse weather conditions, mechanical setbacks, hostilities, labor strikes, civil disturbances, or actions or inactions of public authorities (including customs and health officials) possessing actual or ostensible authority. You commit to promptly informing Kingz of any known or suspected unauthorized usage of your login ID, password, or any other confidential information pertaining to Kingz, or any known or suspected security breach, including the loss, theft, or damage to your shipments.
SECTION 7: Indemnity
You assume responsibility for any potential loss or damage arising from your utilization of kingzlogistics.com, its content, or any of the services. You also agree to shield, indemnify, and absolve Kingz, along with its respective officers, directors, employees, agents, and representatives, from any and all claims, requests, damages (inclusive of incidental and consequential damages), liabilities, expenses, costs, legal suits, and judgments, encompassing the payment of legal fees, that may arise due to or pertain to any of the following:
Your breach of any of the terms and conditions stipulated herein.

Your activities carried out in conjunction with kingzlogistics.com, its content, or any of the services.

Your failure to comply with any relevant laws or regulations related to kingzlogistics.com, its content, or any of the services.

Kingz's dissemination of data and information to you, which includes, but is not restricted to, any inaccuracies in the information or any instances of unavailable or incomplete data.

Authorized or unauthorized utilization of kingzlogistics.com, its content, or any of the services by you or on your behalf, either directly or indirectly. This includes claims related to shipment reroutes or thefts, privacy breaches, or any failure to establish adequate internal security measures to safeguard your login ID, password code, or any other data or information provided by Kingz (or any portion thereof), and maintain its confidentiality.
SECTION 8: Links to other web sites
Kingzlogistics.com includes links that enable you to access third-party websites. Please note that neither these websites nor the entities that own them are under the control of Kingz. Kingz does not provide any assurances regarding the information presented or accessible on these websites, nor does it vouch for the quality or acceptability of the products or services offered by any individuals or organizations mentioned on these sites.

Kingz has not conducted testing and does not provide any assurances regarding the accuracy, performance, or quality of any software available on these websites. It is advisable for you to conduct your own research and evaluate the potential risks associated with accessing and using any software on the internet before using such software.
SECTION 9: Export
You are solely responsible for ensuring compliance with all United States laws and regulations, including but not limited to the U.S. Export Administration Regulations ("EAR"), International Traffic in Arms Regulations, and economic sanctions programs administered by the U.S. Treasury Department's Office of Foreign Assets Control ("OFAC"). Additionally, you are responsible for adhering to the laws and regulations of any other country from which you may access kingzlogistics.com, particularly in regard to accessing, using, exporting, re-exporting, and importing any content available on or through kingzlogistics.com.

You hereby declare and warrant that:

1. You will not engage in the export or import of any content or use any content in transactions involving countries subject to export or import restrictions under United States law, or in jurisdictions subject to embargo (defined herein as countries or territories for which the U.S. has issued embargoes, currently including Cuba, Iran, North Korea, Syria, or the Crimea region).
2. You are not an individual or entity identified on U.S. or other relevant government restricted party lists, with whom transactions are prohibited. This includes, but is not limited to, lists such as OFAC's Specially Designated Nationals ("SDN") List or the EAR's Entity List or Denied Persons List (collectively referred to as "Restricted Parties"), or any person acting on behalf of such parties.
SECTION 10: Terms of carriage
1. The Customer acknowledges and agrees that the domestic and international transportation of any shipments tendered to Kingz through their Kingz Account shall be governed by the terms, conditions, and liability limitations outlined in the NONNEGOTIABLE Air Waybill, Label, Manifest, or Ground Manifest (collectively referred to as "Shipping Documentation"). Additionally, it will be subject to any applicable transportation agreements between the Customer and Kingz pertaining to such shipments and the terms specified in any relevant Kingz tariff, Service Guide, or Standard Conditions of Carriage. Copies of these documents are available upon request and are considered an integral part of these Terms of Use by reference. In the event of any conflict between the Shipping Documentation, the existing terms of any such document, these Terms of Use, the transportation agreement, tariff, Service Guide, or Standard Conditions of Carriage will take precedence, in that order of priority. If a shipment originates outside the United States, the contract of carriage will be established with the Kingz subsidiary, affiliate, branch, or independent contractor that initially accepts the shipment.

2. When the Customer employs a Kingz Account to process shipments destined for locations outside the United States or the country of origin, the Customer shall, at their sole expense, ensure that the terms and conditions of international carriage provided by Kingz, as may be specified by Kingz from time to time (and subject to amendment or modification at the sole discretion of Kingz), are incorporated onto the Shipping Documentation as directed by Kingz for all such international shipments. The Customer undertakes to defend, indemnify, and hold harmless Kingz, including its officers, directors, employees, and agents, from any and all losses, damages, claims, and associated expenses stemming from the Customer's failure to include the international carriage terms on the Shipping Documentation for such international shipments, including claims made by the recipients of said shipments, as well as any failure to comply with Kingz's instructions regarding the placement of these terms on the Shipping Documentation for international shipments.

3. Printed Signature: The Customer acknowledges that when using a Kingz Account to process shipments bound for locations outside the United States or the country of origin, they must input the name of the person responsible for completing the Shipping Documentation to be printed in lieu of a manual signature on the Shipping Documentation, as applicable, for all shipments tendered to Kingz via a Kingz Account. The Customer further recognizes that such a printed name shall be considered sufficient to constitute the Customer's signature, signifying their acceptance of Kingz's terms and conditions of carriage outlined in the pertinent transportation agreement, tariff, Service Guide, Standard Conditions, or Shipping Documentation under which the shipment is accepted by Kingz or its independent contractor.

4. Unless otherwise specified, the shipper's address listed on the front of any Shipping Documentation is considered the place of origin and execution, while the recipient's address indicated on the face of the Shipping Documentation is regarded as the destination. Unless expressly stated on the Shipping Documentation, Kingz International Logistics, located at 11969 Plano Rd Ste 150, Dallas, Texas 75243, is considered the initial carrier for all shipments.
SECTION 11: Quote Rates
The estimated rate displayed by the Shipping Calculator on kingzlogistics.com, if provided, may diverge from the actual charges applicable to your shipment. Discrepancies can arise due to factors such as the actual weight, dimensions, and various other considerations. For precise information on the calculation of shipping charges, please refer to the relevant Kingz Rate Sheets.
‌SECTION 12: Tracking Updates
In addition to the Terms of Use on kingzlogistics.com, the following supplementary terms and conditions pertain to the use of the tracking update subscription application for requesting tracking information updates ("Tracking Updates"). Kingz grants you the authorization to request Tracking Updates exclusively for a shipment for which you serve as the shipper. You are bound to only seek Tracking Updates for shipments for which you are the shipper, owner, and subject to compliance with these specific Terms and Conditions. You acknowledge and accept that Tracking Updates constitute the exclusive property of Kingz and are made available to you free of charge. Any utilization of Tracking Updates information is entirely at your own risk. Tracking Updates are provided on an "AS IS" basis, and Kingz disclaims all warranties and conditions, whether expressed or implied.
SECTION 13: Right to Decline
Kingz retains the prerogative to refuse or revoke a Customer's request for any of our services if there is a suspicion of fraud, if the request is deemed objectionable, contradictory, illegal, or falls outside the scope of our company's objectives, core values, and service offerings. Additionally, a customer's request may be annulled under the following circumstances: submission of inaccurate customer, product, or pricing information, contravention of Nigerian customs shipping restrictions, or issues related to payment.

We also uphold the right to request that a Customer provides additional information, as deemed acceptable by us, to validate the authenticity of a transaction before fulfilling the Customer's request for any of our services. We may choose not to process or finalize any transaction and may cancel any transaction if we have a bona fide reason to question its legitimacy or doubt the accuracy of any information provided by the Customer. Moreover, for risk management purposes, we may, at our discretion, impose limitations on the amount and/or the quantity of orders we can dispatch for any Customer.

We firmly oppose fraudulent and criminal activities perpetrated through or in connection with our services. Consequently, in cases where fraud or criminal activity is suspected, we reserve the right to decline service, withhold products and payments, report such incidents to relevant law enforcement authorities, and furnish pertinent information to meet all legal obligations and facilitate prosecutions. Furthermore, we possess the authority to liquidate all items that have remained unclaimed or unpaid for by their owners in our warehouses (located in the USA and Nigeria) for a duration of up to one year.
SECTION 14: Processing Parcels
Goods can be shipped as they arrive on a weekly basis. All goods are consolidated unless otherwise stated by the customer. When consolidating the original packaging will be kept with the exception of the outer box used in mailing. Items that are considered fragile or susceptible to damage will be shipped in their original packaging. Loose items, may be placed in boxes for added protection. In cases where an item is extremely fragile, additional crating and packaging will be applied, and the associated cost will be borne by the customer. If such additional crating is deemed necessary, Kingz will notify you to make the required payment through your account.
Once items arrive at the Kingz warehouse for shipment, the final shipping weight will be determined by Kingz. This final weight determination takes precedence over any previous estimates or weight determinations provided by other shipping services or online stores. Customers are expected to settle payments for their shipments before the 21-day free storage period elapses. After this period, storage fees will commence, and customers will need to cover both the storage fees and the shipping fees when they are ready to ship their items. If no action is taken within 30 days of a package arriving to our warehouse we reserve the right to discard any packages regardless of it's content or value.
SECTION 15: Damager & Loss
In the event that a package was previously protected with insurance prior to shipment, we will collaborate with the shipper to evaluate any damage or loss and initiate a liability claim. If the claim is approved, the customer will receive a refund amounting to 75% of the declared package value. However, if the damaged or lost package was not insured, the customer will bear full responsibility for any damage or loss as outlined in our Terms of Use. It's important to note that Kingz will not refund shipping fees in any of these cases.
SECTION 16: Open Communication
We may offer various open communication tools on our website, including features like blog comments, blog posts, public chat, forums, message boards, newsgroups and reviews, as well as various social media services. It's important to understand that, in general, we do not pre-screen or actively monitor the content posted by users through these communication tools. Therefore, if you choose to use these tools to submit any type of content on our website, you assume personal responsibility for using them in a responsible and ethical manner. By posting information or utilizing any of the aforementioned open communication tools, you agree that you will not upload, post, share, or distribute any content that:

Is unlawful, threatening, defamatory, abusive, harassing, degrading, intimidating, fraudulent, deceptive, invasive, racist, or contains any form of suggestive, inappropriate, or explicit language;

Infringes upon any trademark, patent, trade secret, copyright, or other proprietary rights of any party;

Contains any form of unauthorized or unsolicited advertising;

Impersonates any person or entity, including any Kingz employees or representatives.
We retain the right, at our sole discretion, to remove any content that, in our judgment, does not adhere to this Service/User Agreement, as well as any content that we deem offensive, harmful, objectionable, inaccurate, or in violation of any third-party copyrights or trademarks. We are not responsible for any delay or failure in removing such content. By posting content that we choose to remove, you hereby consent to its removal and waive any claim against us.
We do not assume any liability for any content posted by you or any other third-party users on our website. However, any content posted by you using open communication tools on our website or social media pages, provided that it does not infringe on any third-party copyrights or trademarks, becomes the property of Kingz. Consequently, you grant us a perpetual, irrevocable, worldwide, royalty-free, exclusive license to reproduce, modify, adapt, translate, publish, publicly display, and/or distribute such content as we see fit. This exclusively applies to content posted via open communication tools, as described, and does not pertain to information provided during the registration process, which is necessary for using our Resources.
SECTION 17: Copyrights & Trademarks
All content and materials accessible on Kingz, which encompass, but are not limited to, text, graphics, website name, code, images, scripts, digital downloads, and logos, constitute the sole intellectual property of Kingz or our third-party co-contributors. These assets are safeguarded by relevant copyright and trademark laws. Any improper use, including, but not limited to, the reproduction, distribution, display, or transmission of any content on this site, is strictly prohibited unless expressly authorized by Kingz. Photographs and statements procured from clients for the purposes of providing testimonials and reviews will exclusively be employed for those specific purposes.
SECTION 18: Terms and Conditions for Ocean Freight
For shipments facilitated through our Ocean service, you are in agreement with the following terms:
You will settle the entire shipping cost when dropping off your shipment.

If the appropriate documents are not presented or if you choose not to initiate shipment within 14 days, we reserve the right to impose a storage fee of $25 per day for general goods, and for vehicles, a storage fee of $50 per day after 7 days.

You are responsible for any demurrage charges or additional fees arising from delays in providing necessary documents, vehicle drop-offs, vehicle swaps during loading or post-loading, or any other extra services required to ensure the safe shipping of your goods/cargo.

If you are notified of the arrival of your item and fail to pick-up within 3 days, you will incur storage charges at a rate of $10/N5000 per day, or $50/N10,000 per day for cars.

For consolidated shipments, we will manage clearance services on your behalf. All clearance and incidental costs must be paid 15 days prior to the container's arrival at the destination port. Failure to make these payments within the specified timeframe will result in a late payment charge of 20% of the cost of clearing. Additionally, any demurrage charges incurred due to non-payment of these and other incidental fees will be your responsibility, and the container and your cargo will not be released until all accumulated demurrage charges are settled.

You will cover any and all other fees imposed by regulatory or government agencies before the release of your items.
SECTION 19: Inspection of goods
Shipments may be subject to inspection by government authorities or by us, in accordance with established security controls and procedures as mandated by government authorities and/or carriers. However, it should be noted that we are not obligated to perform such inspections. You acknowledge that we bear no liability for not conducting any inspection on your shipment.

Copies of all pertinent shipping documents containing information such as the cargo's consignee, consignor, description, and other relevant data will be subjected to inspection and retained on file until the cargo completes its transportation. These documents will be held for record-keeping purposes for the duration mandated by government authorities. We assume no liability for retaining these documents for the aforementioned and similar reasons.

You also affirm that you possess all the necessary permits, clearances, certificates, or any other essential government clearance documents required for your goods to enter the destination country or any country through which the goods may transit enroute to the final destination. You agree to provide such documents within 24 hours upon our request. In instances where you do not possess the required clearance documents, any additional charges incurred to facilitate the release or delivery of your goods will be your responsibility. The goods will not be released to you until such additional payment is made in full.

We bear no liability to you or any other party for any losses or expenses resulting from non-compliance with customs or other government agency documentation requirements.
SECTION 20: Insurance
Insurance coverage is based on the stated value of item(s) in our warehouse. Items may have been delivered to our warehouse without accompanying invoices. In such cases, it is your responsibility to provide values on your account. You agree to verify and upload your invoice if any value is inaccurately stated, enabling us to update it accordingly. Failure to upload your invoice will result in the forfeiture of your right to claim the stated value, and you will only be compensated based on our declared value.

If you declare a higher value for carriage and pay the additional charge, our maximum liability will be the lesser of your declared value for carriage or the actual damage incurred. Please ensure that you carefully review the terms of the insurance policy, as we do not offer all-risk insurance.

For our letters, documents, packages, and envelopes, the highest declared value we allow is US$50 per shipment (or the equivalent in local currency), whichever is lower.

For other shipments, particularly those of high value, including, but not limited to, jewelry, artwork, antiques, precious metals, clocks, inherently fragile or unique items, the declared value for carriage is limited to US$50.

The maximum declared value for shipments containing glass is $50. Such shipments include, but are not limited to, windshields, plate glass, chinaware, light bulbs, televisions, monitors, and glassware. Our maximum liability for damage to shipments containing glass is $50. The maximum declared values may be increased if you opt to pay for special crating and packaging to ensure the safe transportation of the shipment, along with insurance coverage against damage during transit.

However, if we determine that crating is necessary for the safe shipment of your item due to its sensitive or fragile nature, you agree to cover the cost of such crating, which must be paid before the item is released.

In cases where you send more than one package in a shipment with a single declared value, the declared value for carriage of each package will be calculated by dividing the total declared value for carriage by the number of items in the shipment. In all instances, our liability will not exceed 50% of the combined cost of the goods and the amount paid for shipping.

Please refer to our insurance policy for detailed terms and coverage information.
SECTION 21: Disposal of Property
You, the consignee, and any authorized agent acknowledge that you have been duly notified of the arrival of your shipment when you have acknowledged or replied to any form of electronic communication, such as a text message or email, or when you have received proof of delivery from a courier company. If, after 14 days, the shipment remains unclaimed or delivery cannot be completed, we may take one of the following actions at the shipper's expense: return the shipment, or dispose of it without further notice to the shipper and consignee. In such cases, we shall not be liable for any consequences, and no such action shall release the shipper or consignee from any liability or lien.

Alternatively, if possible, we may keep the items in our warehouse for a reasonable period, subject to the payment of a warehousing fee of $25 per day. This fee must be paid by the shipper before the items are released. Any items not claimed after 14 days in our warehouse are at the customer's risk.

To enforce a claim, legal action must be initiated within 30 days of delivery, provided that a prior written claim has been submitted to us without receiving a response within 15 days thereafter. For the purposes of this section, items are considered delivered to the shipper once the shipper is notified of their arrival, regardless of whether the shipper takes actual physical possession of them. If the shipper is withholding any sum of money owed to us, the 30-day period does not begin until the full amount is paid to us.

If an account is shut down due to fraudulent activity, any and all parcels in transit or on hand will be held until for an announced period of time. If after an account is shutdown the account holder continues to send packages, said parcels will be forfeited regardless of the value.